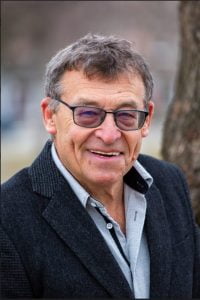 PRESIDENT AND FOUNDER OF TERMOBUILD
Jack  is professional engineer and with 30+ years of experience in the building industry serving institutional, industrial and commercial buildings globally. He has completed designs of millions square feet of indoor comfort systems of various complexities.  He founded Termobuild in 2005 and his focus on fusing passive concrete floors with heating & cooling systems to facilitate building climate smart buildings from the start using lean construction budgets.
He holds patents for Integrated Thermal Storage Ventilation and his innovation has received numerous awards including AIA, and Living Building Challenge, and Canadian Circle of Champions.
He has also developed a practical solution to energy sharing buildings for energy efficiency and virtually expanding the power grid as well as solar panel heat recovery and reuse to drive deeper building efficiency.