Radiant HVAC and It's Power Demand Advantage vs Alternative Systems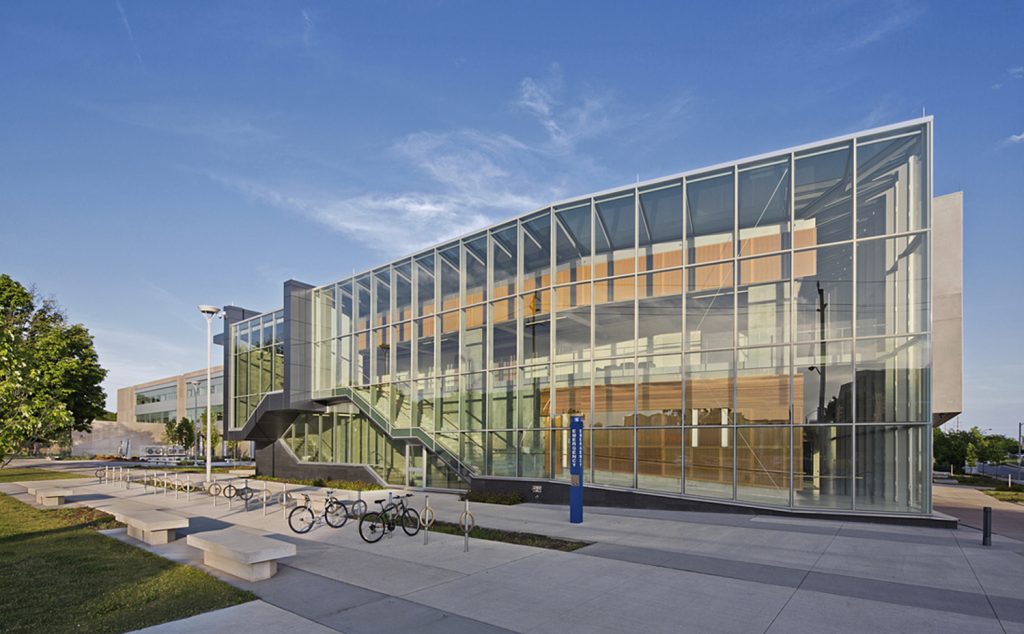 Thermal storage and "smart" floors further enhance the business case of greener strategies by smoothing day and night time peaks and valleys in power demand.
Design Considerations:
When opting for radiant comfort, it's important to consider that water has 3,500 times the energy transport capacity of air. The bar chart demonstrates how the total power consumption for both radiant wet and radiant air cooling is remarkably similar. By comparison, first cost analysis and the carbon footprint for radiant air conditioning is significantly less.
Comparison of Systems: Power Demand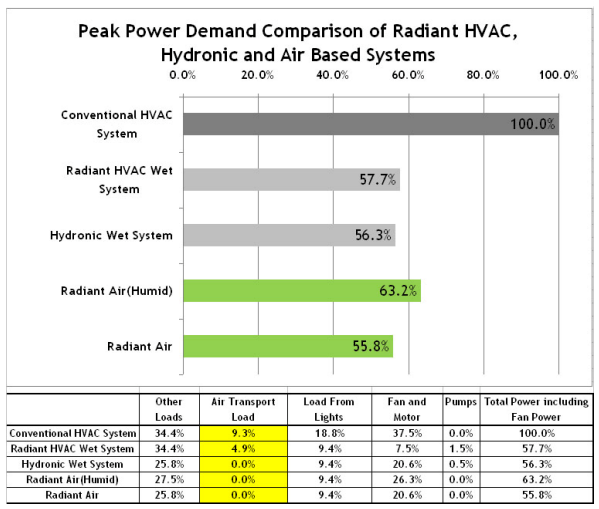 Radiant Air Systems Using Integrated Ventilation:
✓ User-adjustable space temperature control

✓ Combined radiant comfort and ventilation air delivery is designed for multi-tasking 

✓ Efficient super-charging of the building structure during off-peak hours

✓ "Smart" metering ready – highly efficient in night pre-cooling mode

✓ Low intensity radiation capable of addressing present and future variable heating and cooling loads

✓ Easy to renovate with built-in flexibility. Often involves rebalancing of ventilation air only