School Building Energy Efficiency – Case Study
This independent energy audit was performed by Enermodal Engineering Ltd, Kitchener, Ontario. The Mundy's Bay school in Midland, Ontario has been independently verified as the best performing school in Canada in 2011, until it was replaced with another TermoBuild school, the Hyde Park School in Barry, Ontario.
TermoBuild's top energy efficiency rankings are reported by RETScreen, a Clean Energy Management Software system for energy efficiency, renewable energy and cogeneration project feasibility analysis, as well as ongoing energy performance analysis. This software is promoted by Clean Energy Canada.
As illustrated in the figure below, Enermodal determined that the Mundy's Bay school was significantly more efficient than comparable schools in North America, Canada, and Ontario.
It also performed dramatically better than its simulated baseline, as well as its simulated projected (modeled) performance.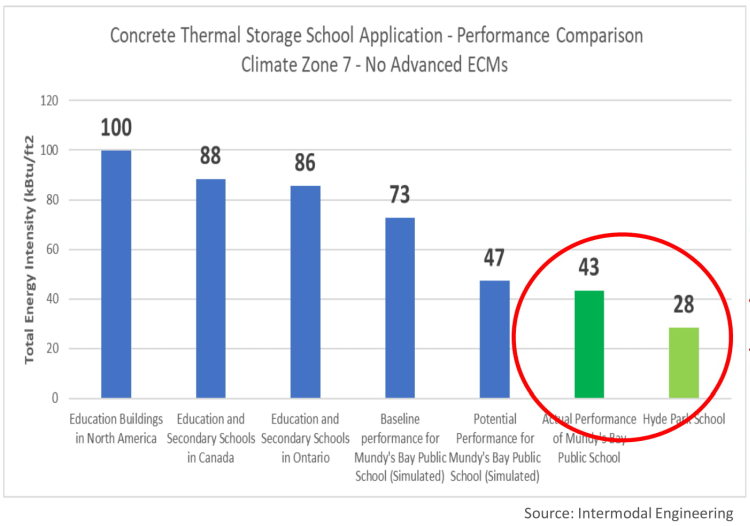 Integrated Thermal Storage Ventilations significantly outperforms school design in the US and Canada
Integrated Thermal Storage Ventilation enables the two most efficient schools in Canada, and a 678K sf net positive campus in South Carolina, USA. These schools were discussed in a recent NREL research report on energy efficient K-12 Schools due to their innovative approach to efficiency.
Integrated Thermal Storage Ventilation has performed better in side-by-side tests of buildings with more advanced energy conservation measures. These types of results are common in all projects implementing Integrated Thermal Storage Ventilation and they have been verified by independent audits.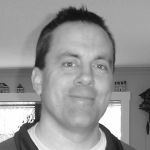 Todd is a professional with 25+ years experience in engineering, contracts management, and business development. He joined Termobuild to help the AEC industry, developers, and building owners reach their energy efficiency and sustainability goals while achieving stronger financial outcomes.