Improving Multifamily Residential Building Ventilation Challenges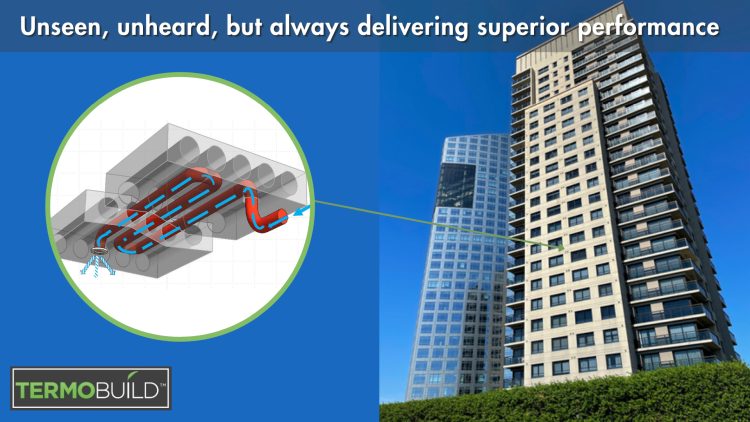 TermoBuild integrates the concrete flooring system of a building with the standard HVAC system to achieve unparalleled baseline efficiency,  reliability, and sustainability for your building.
An active year round thermal storage ventilation provides a strong inertia against temperature fluctuations. This helps to stabilize internal building temperatures in winter or summer and provide a largely self-regulating indoor environment.
Thermal storage without an energy use penalty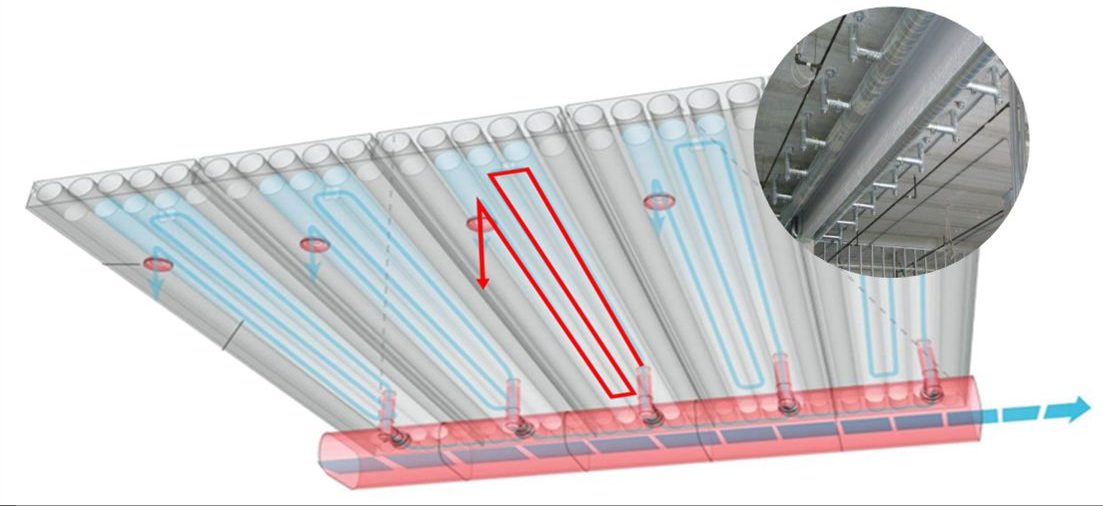 Newer, more airtight buildings have less tolerance for poorly designed ventilation systems. Integrated Thermal Storage Ventilation is designed to address issues specific to your preferred design. These problems simply do not exist with integrated ventilation.
Premium Indoor Air Quality
Most of the year, integrated ventilation operates as a dedicated outdoor air system (DOAS) – bringing fresh air indoors, while maintaining the highest standards of air quality and occupant comfort. Recirculation of stale air is rarely necessary, preventing sick building syndrome and the potential spread of infectious diseases. Year-round, non-hydronic radiant comfort provides an enhanced occupant experience.
Space Savings and Use for Additional Rentable Space
Ceilings can be made higher due to reduced space requirements for the ductwork, enhancing the ambiance of the rooms while also contributing to better air quality. Space savings from smaller ductwork etc., can amount to 7% to 13%. For a 50 story building this can add up to to additional floor of rentable space.
Integrated Thermal Energy Storage Ventilation…

✓ Uses Local Labor, and Suppliers

✓ Uses No Moving Parts, No New Equipment

✓ Uses No Complex Software to Maintain or Operate

✓ Costs Less to Own and Operate

✓ Simplifies Mechanical Systems Throughout

✓ Provides Super Efficiency and Ventilation Safety